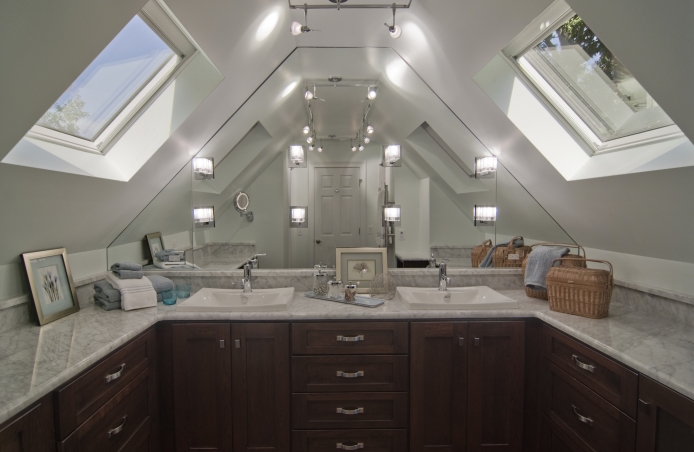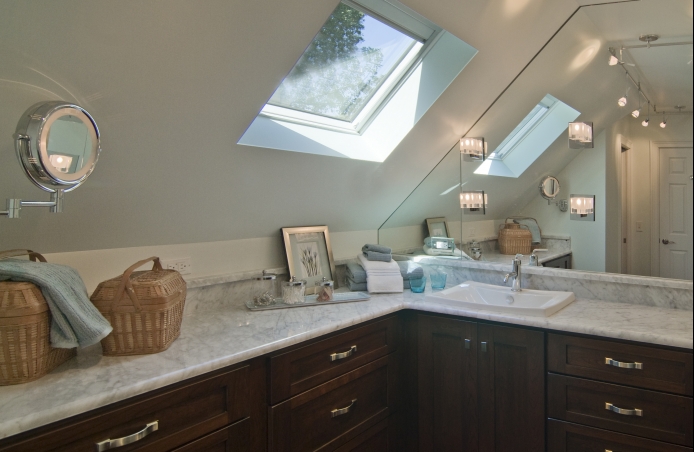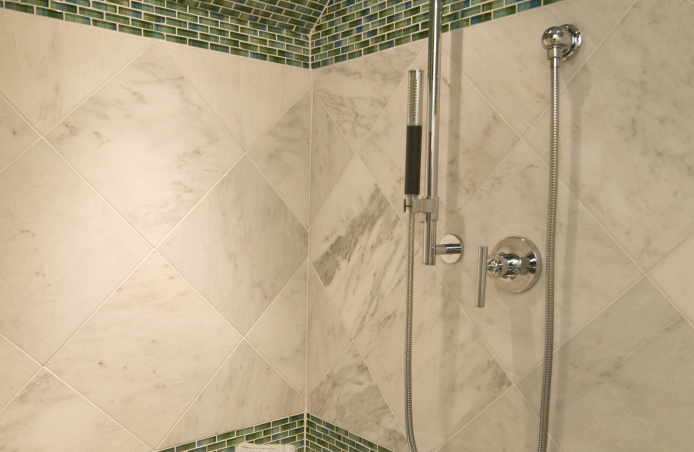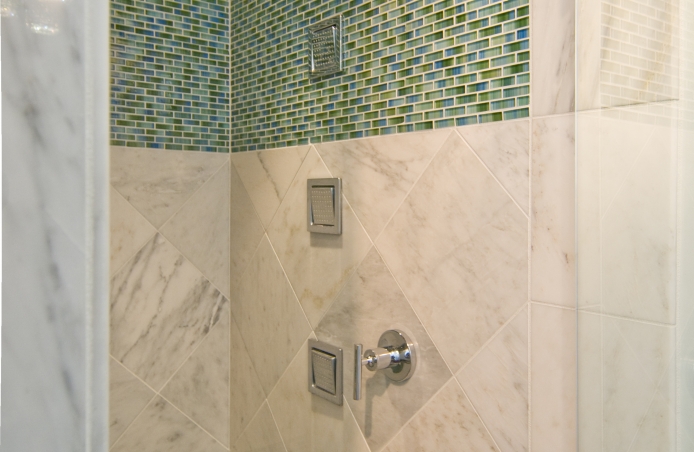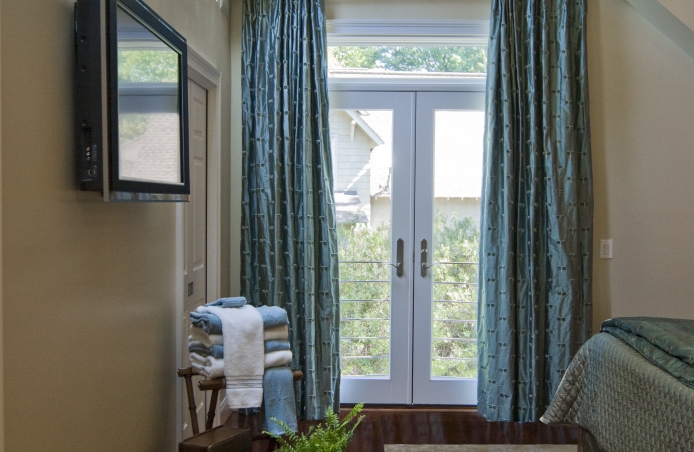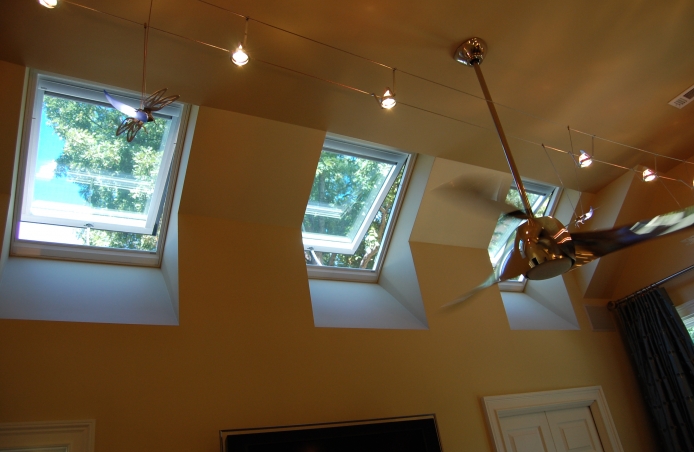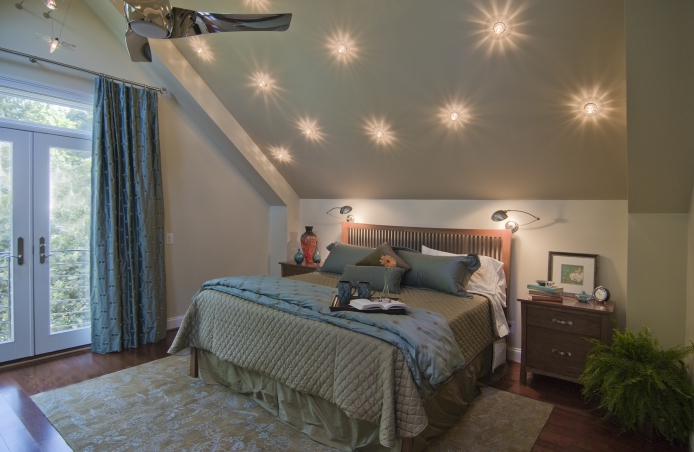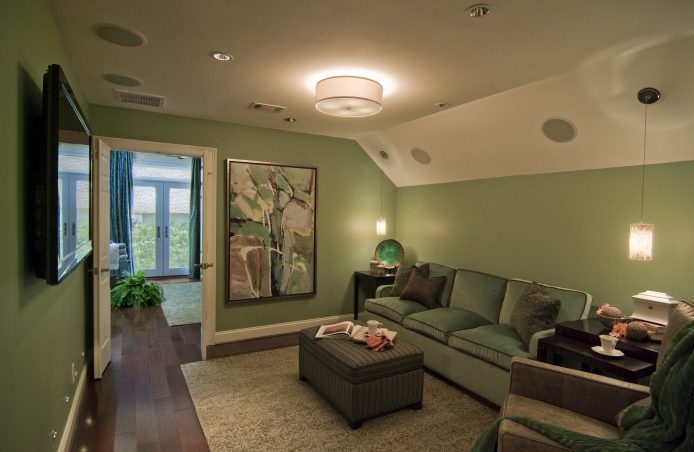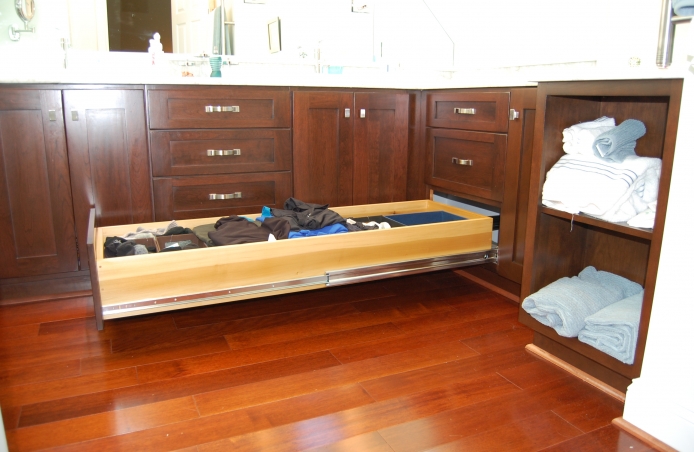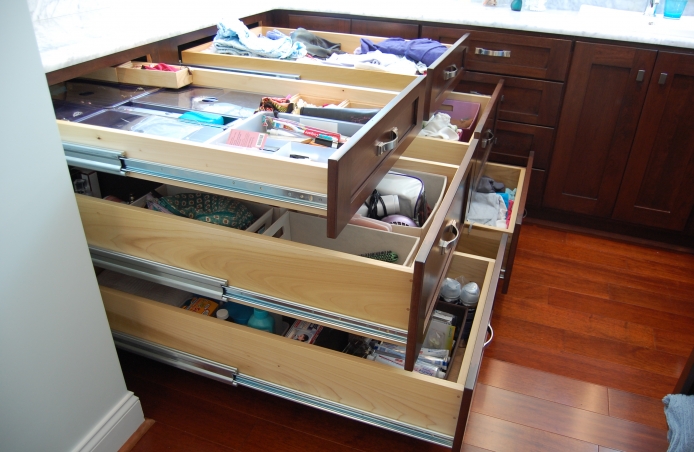 National Master Builder Award-Winning Attic to Bath Conversion
DIVISIONS INVOLVED: Residential , Kitchen & Bath
AWARDS & ACCREDITATIONS: National Contractor of the Year Award (s). Best Bathroom Renovation. Best Interior Renovation. Best Attic Renovation. Best of the Lake Award. Best in the Southeast Chrysalis Award. Master Builder Renovation Award. National Home Builders Gold Award. Qualified Remodeler Award. Regional and Local Awards. Featured in Lake Norman Magazine. Featured in Charlotte Observer.
This attic space was renovated and expanded to accommodate a master bath, bedroom, and media room. The work was such a breath-taking transformation that the project won every category for builder and renovator awards locally, regionally, and nationally. The project involved many unique features, including Metropolitan's trademark storage drawers that are 5 feet deep and disappear into the attic's nooks and crannies, for invaluable storage without consuming valuable floor space.

CLICK TO SEE MORE...
CURRENT Kitchen & Bath PROJECTS
| | | | |
| --- | --- | --- | --- |
| 01/01 | Myers Park Contemporary Kitchen - Featured on the cover of Kitchen and Bath Magazine | | View |
| 01/01 | Foxcroft Master Bathroom | | View |
| 01/01 | SouthPark Kitchen | | View |
| 01/01 | Expertise. Knowledge. Engineering. Design. Ability. Craftsmanship. | | View |
| 01/01 | National Master Builder Award-Winning Attic to Bath Conversion | | View |
| 01/01 | Berkeley Ave Kitchen Renovation | | View |
ABOUT Us
Metropolitan is North Carolina's Most Nationally Decorated and Recognized Builder/Remodeler, from full house remodels, custom home building and simple handyman chores, Metropolitan Builders can tackle any job. Through innovation and growth, Metropolitan builders provide clients a streamlined, efficient building experience.
With a one-of-a-kind custom showroom in historic Southend, clients can meet with Metropolitan's design & building team to brainstorm, make revisions, or develop dream homes or additions welcoming collaborations with architects and interior designers.
Learn More About Us
Call Us TODAY!
FREE Estimates
704.372.3369
EMAIL Us
Have Questions? Need an Estimate? Fill out the form below to email us.