Partners & Products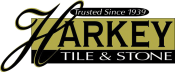 Harkey
We are the third generation of our family to provide stone and tile products and services to the Carolinas. We would sincerely appreciate the opportunity to earn your business. Let us show you why our family has been serving the Carolinas for three generations. It's very simple - "Golden Rule" service with top quality materials and installation. Since 1939, this philosophy is what made our grandparents and parents company, Renfrow Tile, so successful. We carry on this way of doing business at Harkey Tile & Stone.
ABOUT Us
Metropolitan is North Carolina's Most Nationally Decorated and Recognized Builder/Remodeler, from full house remodels, custom home building and simple handyman chores, Metropolitan Builders can tackle any job. Through innovation and growth, Metropolitan builders provide clients a streamlined, efficient building experience.
With a one-of-a-kind custom showroom in historic Southend, clients can meet with Metropolitan's design & building team to brainstorm, make revisions, or develop dream homes or additions welcoming collaborations with architects and interior designers.
Learn More About Us
Call Us TODAY!
FREE Estimates
704.372.3369
EMAIL Us
Have Questions? Need an Estimate? Fill out the form below to email us.